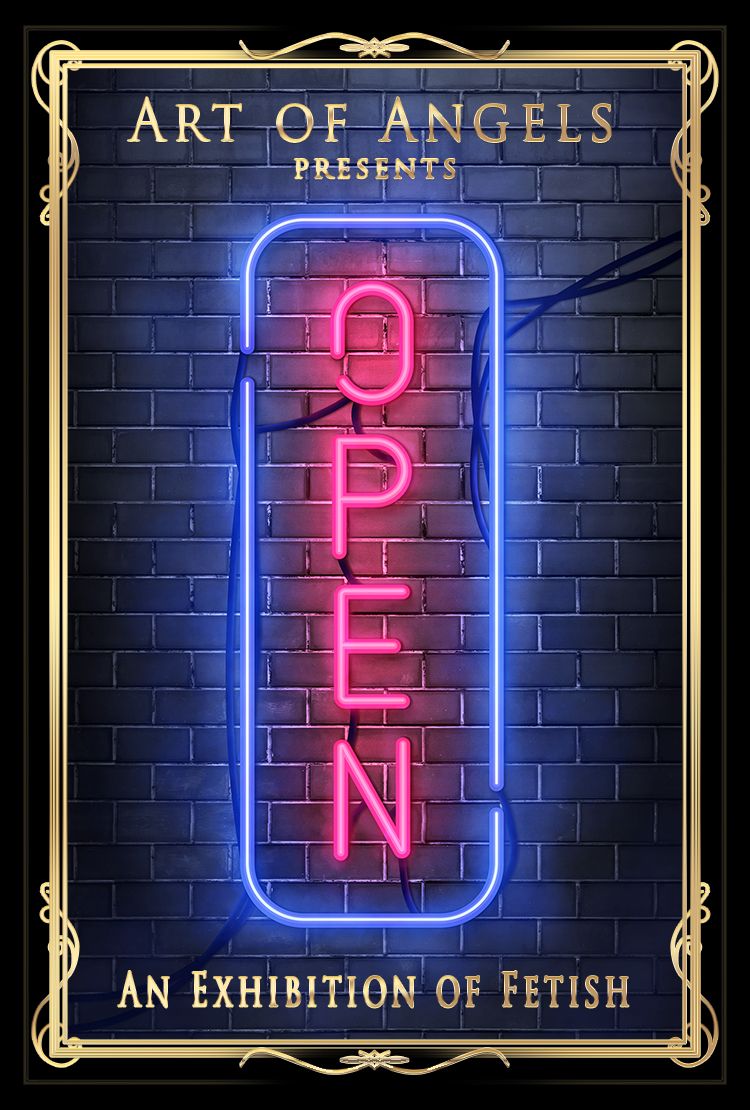 The Art of Angels Gallery will be opening our 5th exhibit, entitled OPEN!, and we are issuing a call to artists to participate in this exciting event.
The OPEN! Exhibit will be an exploration of fetish. This is an enormously broad topic of interest across all facets of society and, we are seeking all areas of creativity and eroticism.
It is our intention to create an event dedicated to curiosity, introduction, discovery, and celebration of these fetishes that many of us keep hidden within.
*** Given the personal nature of this exhibit and, our desire to have your work be as expressive as possible, if you wish to present an alias to the general viewing public; please let us know once you have received notification of selection. ***
IMPORTANT INFORMATION
All mediums welcome
Wall piece may be no larger than 40 inches tall
Painted pieces must be originals
Photography must be limited edition
All wall art must be ready to hang.
All pieces will be retained until the end of the exhibit (approximately 2 months)
Art of Angels will be charging a 20% commission from all art sales.
PLEASE NOTE
—————————————
The gallery is passionately committed to exposing and selling beautiful works created by artists while maintaining a very low commission rate. We do this to keep prices lower for potential collectors while maximizing sales profitability for the artist. Those whose pieces have been selected, will be expected to promote their work, as well as, the gallery on their advertising platforms; including, but not limited to, social media.
Curators
Robbie De Zago
Sheba Queen of the Night
Jose Gomez
M'ria Swire
Important Dates
Event Date: Friday, June 25, 2021 @ 7:00 PM
Art Submissions Closed