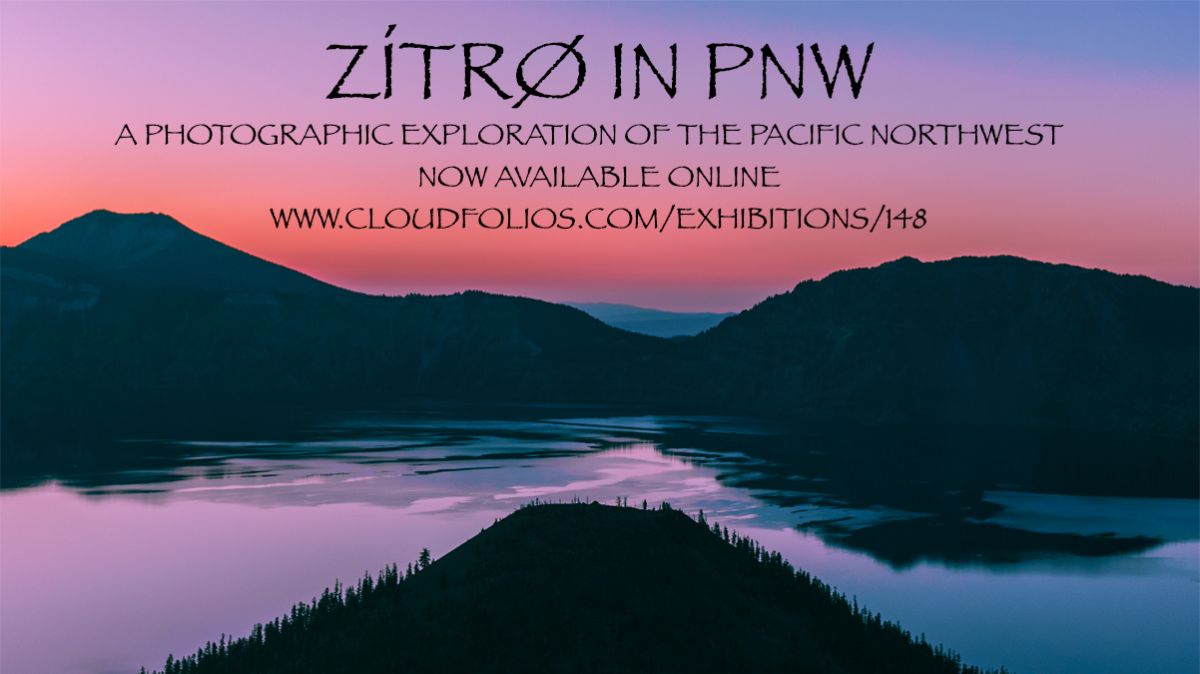 ZÍTRØ IN PNW - A Photographic Exploration of the Pacific Northwest
This exhibition takes you to the serene, natural American wonders found throughout Washington and Oregon from the perspective of traveling photographic artist ZÍTRØ.
From the Tree of Life in Olympic National Park to Crater Lake National Park's Wizard Island. Follow ZÍTRØ in the breathtaking and exhilarating thrills of chasing sunsets & sunrises over Mt. Rainier National Park, Cannon Beach, Portland, Seattle, Vancouver, and more through the Pacific Coast Highway of North America.
Due to COVID-19, the physical exhibition was prematurely shut down the day before opening night. After being printed, framed, and hung the show was taken down and locked into quarantine. Through the isolation, I created a limited edition photobook and virtual online gallery including a short film from the adventures.
The ZÍTRØ IN PNW Photobook is available at https://www.zitrovision.com/photobooks
Curators