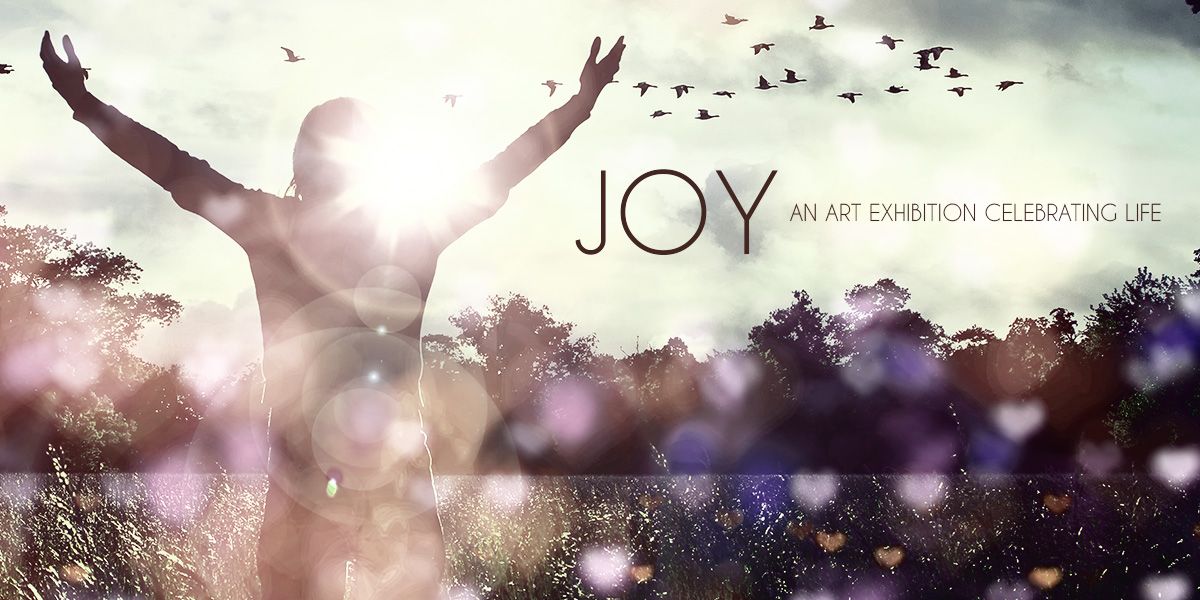 Of all the feelings we live for, joy is the summation of everything we want, enjoy, and are enraptured by. It gives us an oasis when life feels like a desert. It gives us shelter when storms ravish us. It gives us shade when the fires of stress and pressures scorch our skin. It is this feeling of great pleasure and happiness that makes the hard times worth surviving.
This exhibition – Joy: An Art Exhibition Celebrating Life – showcases expressions of this sometimes elusive emotion. It allows artists to uncover their experiences and longings for joy throughout their lives. It is a celebration of the things that make us happy and the unrelenting desire to experience those things.
"I don't think of all the misery, but of the beauty that still remains." – Anne Frank
Call Type: Month-long Exhibition
Deadline: May 22, 2021 @ 11:59 PM EST
Open to: Tampa/St Petersburg/Clearwater Area Artists
State/City: Clearwater, Florida
Entry Fee: $25.00 for a maximum of 5 Entries
Eligibility: Open to all 2D & 3D Mediums of visual art except for sculpture, video & installation art. Applicants must be at least 18 years of age. Final work must not exceed 30x30 inches and 10 lbs.
Important Dates
Call Announcement: May 11, 2021
Final Submission Deadline: May 22, 2021, 11:59 PM EST
Curation/Finalization of work: May 23, 2021
Artist Bio/Conceptual Statements Due: May 29, 2021
Work drop off: June 3 - 4, 2021, 7:00 pm - 3:00 am EST
Opening Reception: June 5, 2021, 7:00-10:00 PM EST
Exhibition Duration: June 5 - June 30, 2021
Work pick-up: July 1-2, 2021, 7:00 pm - 3:00 am EST
Image Use / Copyrights
The artist retains all copyrights to submitted images and represented artwork. Digital images submitted with the artist's entry are for exhibition selection only. Artists selected to exhibit grant House of Shadows Creative Gallery & Market the right to use the selected image(s) on printed materials and the gallery website for promotional purposes only. House of Shadows retains no copyrights to the artist's work.
Commissions & Sales
House of Shadows will retain a 30% commission on sold work.
About the Gallery
House of Shadows is an art gallery in Tampa, Florida focused on showcasing a unique, curated blend of local, national, and international visual and performance art. Our main gallery includes two minor galleries and our House of Shadows Market - a collection of locally-produced art products chosen for their creativity, quality, and cohesion with our Shadow culture. Our space is a haven for personal and creative expression.
About the Extension Gallery
Pour Yours is a wine bar in downtown Clearwater, Florida that provides visitors with a new concept of enjoying fantastic wine on their own terms. Experience automated wine machines, great food, and an atmosphere like none other in Tampa Bay.
Location & Contact:
2101 W Kennedy Blvd, Tampa, FL 33606
Phone: (813) 773-4111
Email: contact@hostampa.com
Curators
Important Dates
Event Date: Saturday, June 12, 2021 @ 7:00 PM
Art Submissions Closed