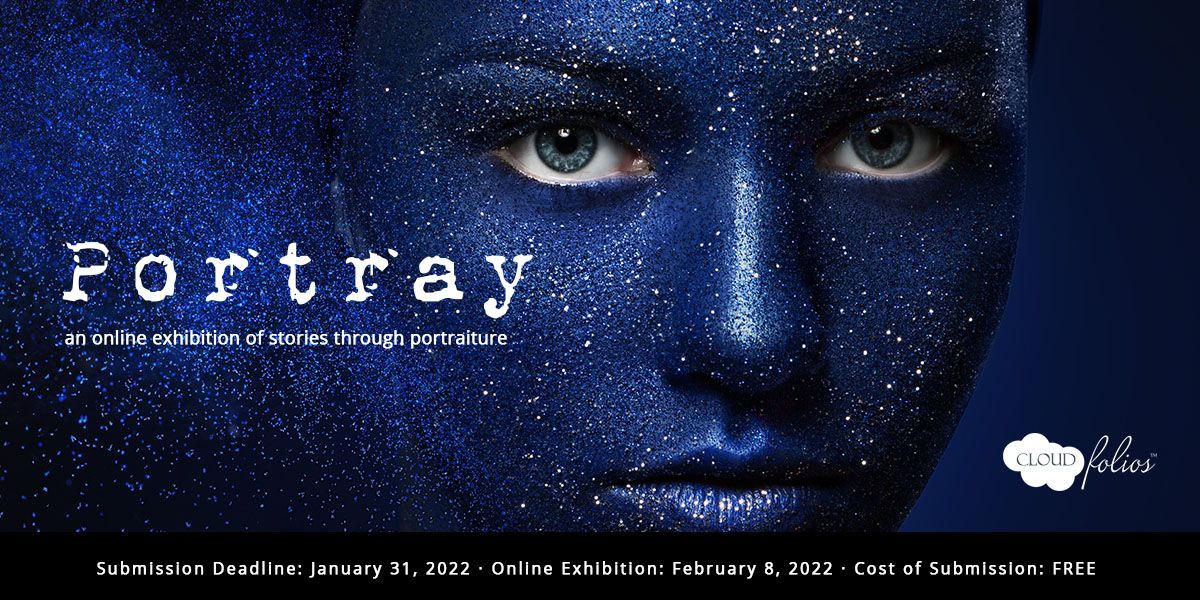 Access the Exhibit Online In:
(When the countdown ends, a link to the exhibit will appear here.)
---
Among the many subjects of art, human beings are by far the most consistent obsession of works throughout the ages. Faces, postures, and forms evoke associations that connect us with the character created through the artist's medium. Portray is an online exhibition design to showcase works by artists who have used portraiture to tell unique stories. All mediums and themes are welcomed, including suggestive content.
Special Instructions
Submit your work online. Because this is an online exhibition, please be sure that your images are good quality. Images will be compressed and reduced for online display. Please note that works containing too much of the background behind the artwork will be eliminated. If you do not want to sell your work through the exhibition, be sure to set the price of that work to $0.00.
Up to 20 works are accepted for submission. The exhibition will be curated to include the highest quality, most relevant, and most cohesive work.
Curators
Important Dates
Submission Deadline: Monday, January 31, 2022 @ 11:59 PM
Curation By: Friday, February 04, 2022 @ 11:59 PM
Event On: Tuesday, February 08, 2022 @ 12:00 AM