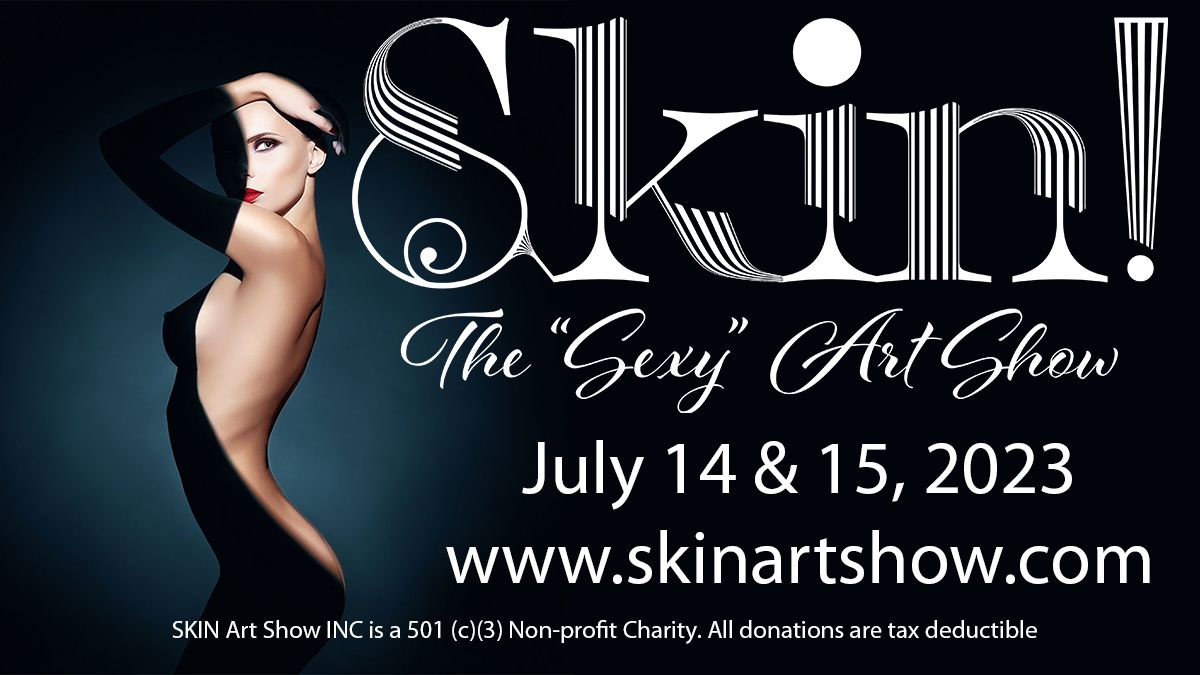 During our two (2) day event July 14-15, 2023, we present world-class original artists, entertainers, and performers at our show, all showcasing work focused on the nude in art and fashion. From traditional fine art including paintings, sculpture, photography, digital media, fashion, and more, to our incredible and unique "Less Dressed Contest", we promised to continue our mission and expand the experience to be aroused in your SKIN! at The Art Institute of Tampa, 4401 Himes Ave., Suite 150 - Tampa, FL, 33614. Show Hours: 6pm (VIP) 7pm (GA) -midnight on both days.
Special Instructions
How Much does it cost to submit my art?
The submission fee is $30.00 to submit up to four (4) artworks per entry. One (1) entry per artist. Upon sale of your artwork, the artist retains 75% of the sales price and the gallery retains 25%. Specific payment details will be included in a detailed PDF sent to the artist who are accepted in the show.
If I submitted my work and I forgot to include other work, can my submission/application be reopened and can I add it?
Once a submission has been submitted for consideration - it cannot be undone. We cannot add additional works to your submission after the fact - even if you contact us.
How and when will I know if I've been accepted?
Every artist who submitted their work for consideration will be notified by email. Once the work is finalized, an email is sent to the artists automatically by the Cloudfolios system (the same system the artist used to submit). This email will let the artists know which works were accepted and which works were rejected. If you do not receive an email within three days after the close of submissions, please double check your spam folder and or contact us at: info@skinartshow.com.
What happens and or what do I do after I am accepted?
Accepted artists can expect a follow-up email directly from the gallery congratulating them on their acceptance as well as a very detailed PDF with their exhibiting details.

*SUBMISSIONS OPEN FROM APRIL1, 2023 -9AM thru JUNE 10, 2023 - 11:59 PM
Curators