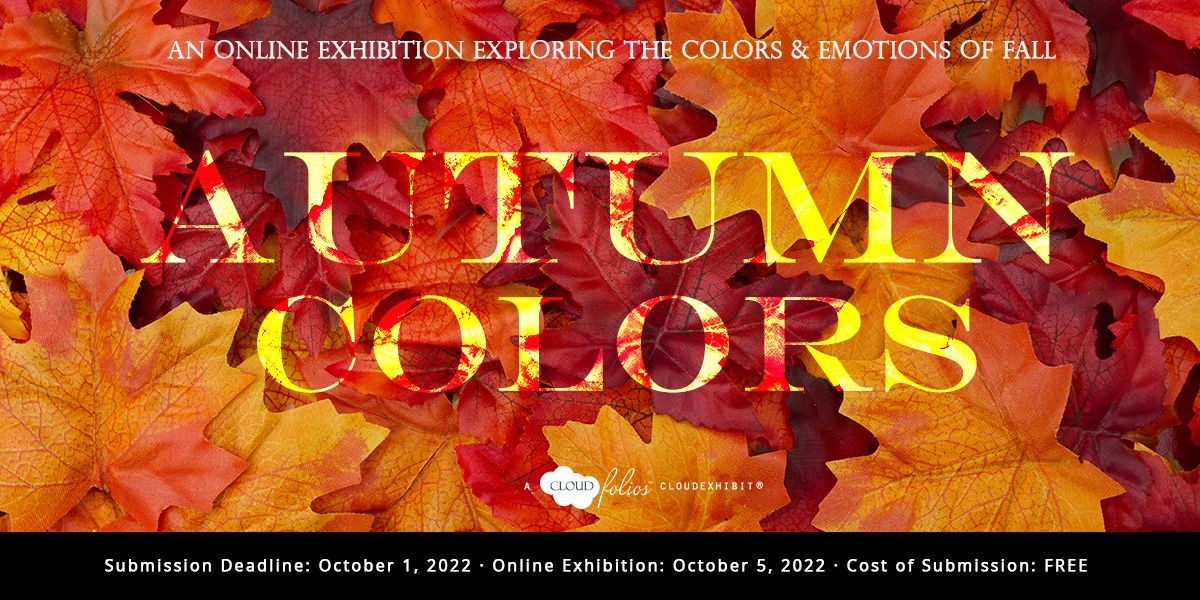 Access the Exhibit Online In:
(When the countdown ends, a link to the exhibit will appear here.)
---
Autumn brings a particular feeling as the season changes and the earth prepares for a time of rest. On our way to winter, our world turns into a wonderland of colors that are uniquly that of fall. It also brings a sutble melancholy that prepares us for the end of things. This online exhibition is designed to feature works that shine light on the visuals and emotions attached to our most mystical season.
Curators
Important Dates
Submission Deadline: Friday, September 30, 2022 @ 11:59 PM
Curation By: Monday, October 03, 2022 @ 11:59 PM
Event On: Wednesday, October 05, 2022 @ 12:00 PM