CloudFolios Makes a Splash with Its Online Art Management Platform
Published on Thursday, August 01, 2019 by CloudFolios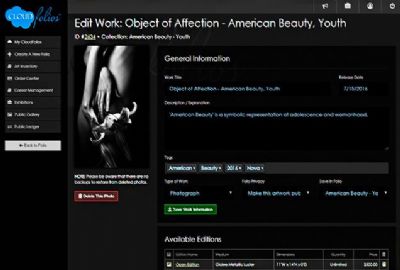 Tampa, FL – Website developer and entrepreneur Jose Gomez has launched a new online art management software service in partnership with Westlake Ventures. The service, CloudFolios, allows artists to catalog their artwork, art collectors to organize the artwork they collect, and art organizations to announce calls to artist complete with systems for art submission and group curation. The service was created from the need Gomez found for independent and emerging artists to chronicle and pass on the artwork they create throughout their careers.
"So many artists create works that are never remembered by the world simply because they don't have the right systems to catalog them," said CloudFolios CEO Jose Gomez. "CloudFolios allows artists to catalog unlimited artwork for free, eliminating the concern for budget. There's no longer a reason for artists to simply disappear."
CloudFolios services provide a complete suite of tools for the art community to interact around artwork instead of the politics of the art industry. The software gives artists, art collectors, and art organizations the power to create, distribute, catalog, curate, announce, and interact with each other and the world. The service also makes use of blockchain to track the creation of produced works through their life cycle, even aiding in the identification of stolen art.
For more information, visit https://www.cloudfolios.com.